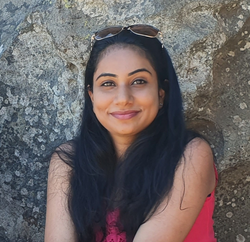 Keep up the excellent work of artistry, imagination and magic of flavors. Impossible to explain the excitement and thankfulness for the piece of heaven you bake each time we order from you. Thanks a ton to you and entire team of De Cakery for these delicious cakes which make our special days more special!!! Lots of love and luck to you
Sep 26, 2022
A cup of expertise, a tbsp of dedication, an ounce of hard work, a pinch of honesty and last but not the least loads of passion. Mix them together and you get De Cakery. Every bite of that wonderfully tasting cake that I have had from De Cakery for the last ten years has a story to tell, each of them a masterpiece in its own right. Wishing you best Divya. May you go from strength to strength with your *never say die*attitude. ♥️♥️
Sep 22, 2022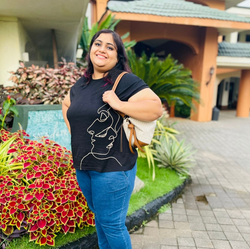 I love De Cakery, I started ordering back in 2021, I've ordered a lot of celebration cakes, and eclairs and cupcakes for myself and they've always made me super happy with the beautiful cakes they make and the deliciousness of those cakes. And of course- their eclairs are out of this world. The best you'll ever taste. My mouth is watering just thinking about the eclairs right now. You're doing an amazing job Divya! Keep up the good work!
Sep 19, 2022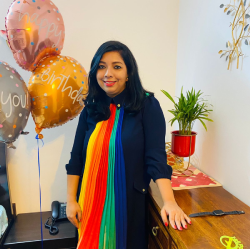 It's been a six year old journey with Divya right from kids 1st birthday and every small little big celebration in family . Divya is just not a name but the trust we all have on her and her compassion and love that gets reflected in each and every product that she delivers . You can never wrong with her cake and her commitment of delivering nothing but the best 💯
Wednesday, Jan 26, 2019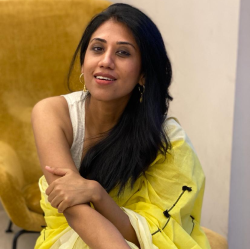 Over the last 5 years, Divya has made almost every occasion cake for us - from my kids birthday cakes to my mom's 70 birthday cake. Each of them has been superb. Her belgian chocolate cake is great but her french vanilla with chocolate mousse is the real deal. Service and response has also been prompt and efficient. Definitely recommend.
Tuesday, Jun 26, 2020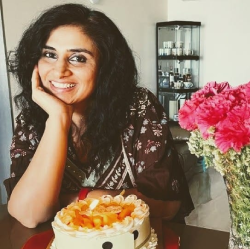 The yummiest and most fabulous looking cakes in town. I have been ordering from de cakery for years now, one bite of the sinful treat and you are a fan forever!
Wednesday, Jan 26, 2019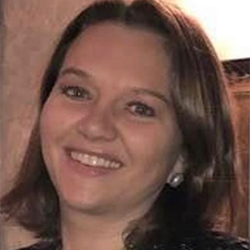 De cakery is my go to for all my cakes for any occasion in our family for the number one reason that they taste and look amazing! The two important things for a special cake - De Cakery delivers on both! We are a 'chocolate family' and the ingredients she uses are divine! Even the icing / ganache is tasty, even with the most amazing designs! We have been ordering cakes from De Cakery and Divya for more than 10 years and not once have we been disappointed. Always organised and trustworthy on timely delivery. No doubt the best cakes in town!
Wednesday, Jan 26, 2019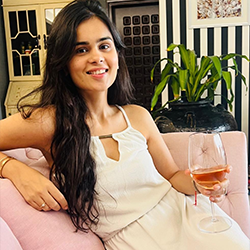 De Cakery has been my go-to place for cakes and return favours (cupcakes & chocolate eclairs) for all kinds of occasions since 7 years now! I'm also really happy about the fact that all my friends go to De Cakery too so we get to eat it at almost every party we attend 😜 the orange Belgian chocolate is our favourite flavour and in summers the mango cake is a super hit! I've given big cake orders a day before too and Divya sweetly accommodates. Best cakes in Gurgaon easily.. writing this review makes me now wanna order a cake without an occasion too 😜 Don't think twice! Just try it and you'll be a De Cakery customer forever!!
Wednesday, Jan 26, 2019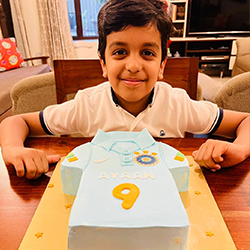 Thank you, Divya, for deciding to go ahead with your passion for baking … I don't know what we would have done without you, had you been pursuing some other profession😬 Ayaan will turn 10 next year and so will our relationship with Divya and De Cakery … Ordering his birthday cake from De Cakery has become a tradition and a lovely one at that! Your cakes are nothing less than a piece of art … amazingly delicious and equally beautiful. More power to you and your wonderful team at De cakery! Looking forward to your delectable treats in the years to come too!
Wednesday, Jan 26, 2019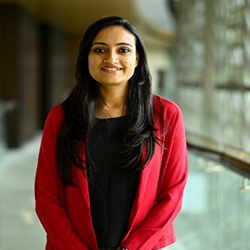 Have been getting cakes done by Divya for several years now. If it's my daughter's birthday or any other occasion, we know exactly where the cake will come from! The best thing about Divya 's cakes is the fact that you give an open brief to her and the end result will be one of the most creative ones. From common themes to difficult ones, from cartoon shows to story book characters, she can make anything look and taste great in the form of a cake. :) Though she has a plethora of flavours, our all time favourite is the Belgian Chocolate one with a hint of orange in it. While I started requesting Divya for all our birthday party cakes, today she is making our corporate cakes as well and eclairs for Diwali gifting too! Wishing Divya all the very best for continuing to bring a smile across our faces with her fantabulous cakes. Onwards and upwards!
Wednesday, Jan 26, 2019